Patrick's Bio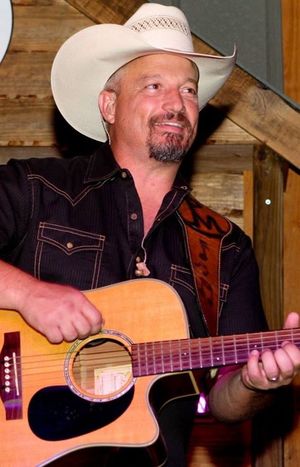 From as early as 7 years old, Patrick Murphy can vividly remember the beginning of a life-long dream of becoming a Country Music Singer. He'd spin his favorite records and do his best "George Strait", while sitting Indian style on the floor of his grandma's house. That floor was his first stage at an early age in Lufkin, Texas. One of his favorites was "Something Special", and the boy learned every vocal inflection, every "lead ride" and every lyric, front to back. Murphy always had a passion for music and he comes by that passion honestly. Whether it was driving with his daddy on a back road in East Texas while singing along with the radio, watching Mom and Dad two-step the night away to a local band's rendition of Ray Price's "Nightlife" or listening to Momma sing in the choir, music was always in his life and it was always country. His roots and a love for traditional country music run deep with other major influences from the likes of Jones, Lefty, Waylon, Haggard, and Gene Watson, to name a few. 

As a teenager, Patrick sharpened his entertaining skills by entering talent contests and performing in the local opry shows. His family settled in Fort Bend County on the outskirts of Houston, Texas where country music was booming. Growing up in the shadow of the Astrodome, Murphy became focused with the intention of one day headlining the Houston Livestock Show and Rodeo. Patrick formed his band and began singing professionally after graduation. In the early days, a "honky-tonk degree" landed him many "distinguished jobs"…Patrick worked where he had to in order to pay the bills, but never lost sight of The Dream. His good-boy looks and bad-boy attitude came together for incredible live performances and it didn't take long for Patrick to gain a loyal fan base. Whether it is a heart-felt ballad or a honky-tonk melody, Patrick Murphy thrives on stage with a God given voice. He appeals to a diverse fan base, combining his traditional country roots with today's top country sounds.

As a songwriter, Patrick shines through with self-penned songs that are destined chart toppers. Patrick found early success with his regional hit "Don't Call Me", which held the #1 spot for more than eight weeks in the coveted Houston country radio market. The song's success increased his regional appeal and confirmed the degree of importance that radio promotion has on an artist's career. Patrick's release of his debut album, "The Rest of Forever", was a huge success, delivering two national singles, "Girl's Like Her, Like Men Like Me" and "The Rest of Forever". Eight of the eleven songs on the CD were written by Patrick. The highly anticipated project was accompanied by a music video for the title track, "The Rest of Forever", airing on both CMT and GAC. His latest project, still awaiting release, will take listeners on a journey back in time to when Country Music had soul, integrity and wasn't so…"Politically Correct". His band is still tearing up dancehalls and fairs throughout the southwest and is coming, soon, to town near you! Though it's no longer Grandmas' floor, the stage is set for Patrick to take. And, as the spotlight shines on this native son of Texas, it's plain to see that Patrick Murphy is a true sense of -- Something Special!